Jaap Gidding: Versatile decorative artist from Rotterdam
Posted on 14 March 2019
The Rotterdam-born artist Jaap Gidding (1887 - 1955) is best known for his design for the interior of the impressive foyer of Theater Tuschinski in Amsterdam. But as a decorative artist Gidding has produced a versatile oeuvre. He made paintings and designed ceramics and carpets. Restaurants, cafes and theatres were decorated with his paintings, mosaic, wallpaper and stained glass. But glassware also plays an important role in his repertoire.
Early years
Jaap Gidding followed in the footsteps of his father, grandfather and uncle when he opted for an artistic career. In the family business Gidding & Zonen he was trained as a decorator and painter. From 1899 till 1907 Gidding attended lessons at the Rotterdam Academy of Fine Arts and Technical Sciences. Initially, Gidding began his career as a painter, but soon he started to expand his activities. For example, during a short period he received lessons in the technique of stained glass.
Peacock room
The Amsterdam Theater Tuschinski was an initiative of Abraham Tuschinski in the 1920s. His goal was to create a 'film palace for the common man' and Jaap Gidding came to help. His responsibility was the majestic entrance hall including the carpet design. A large skylight, designed by Gidding, came to hang on the ceiling, which changed colour continuously. Gidding used different styles in the hall. Elegant Art Nouveau lines were combined with wall paintings in Art Deco style. This space was given the nickname 'Pauwenzaal' because of the stylized peacocks in the murals. This is also the only decorative painting of Gidding in a public building that has been preserved over the years.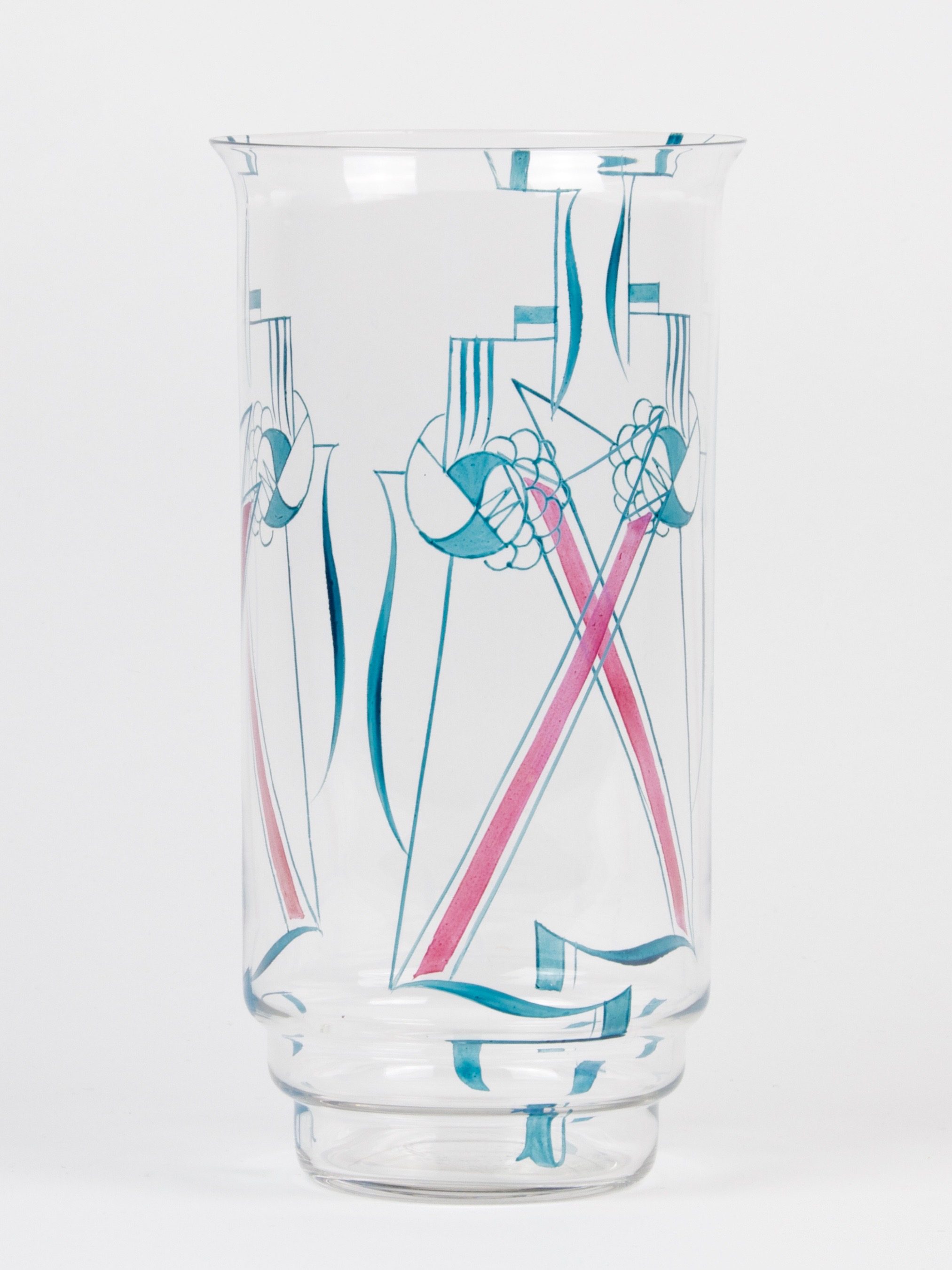 Glassware
Gidding also worked on the design of glass. For example, he designed this vase with expressionistic motifs in colored enamel for the Glasfabriek Leerdam, which can be found in the Kunstconsult sales collection. The decorated glassware that the designer and decorative artist made between 1926 and 1930 for the glass factory is very rare. This glass was part of the arts and crafts collection, where K.P.C. de Bazel, Cornelis de Lorm, Chris Lanooy, H.P. Berlage, Chris Lebeau, Cris Agterberg and Andries Dirk Copier collaborated. His glass designs for the factory were both painted and unpainted, like this purple goblet from 1925, present in our sales collection.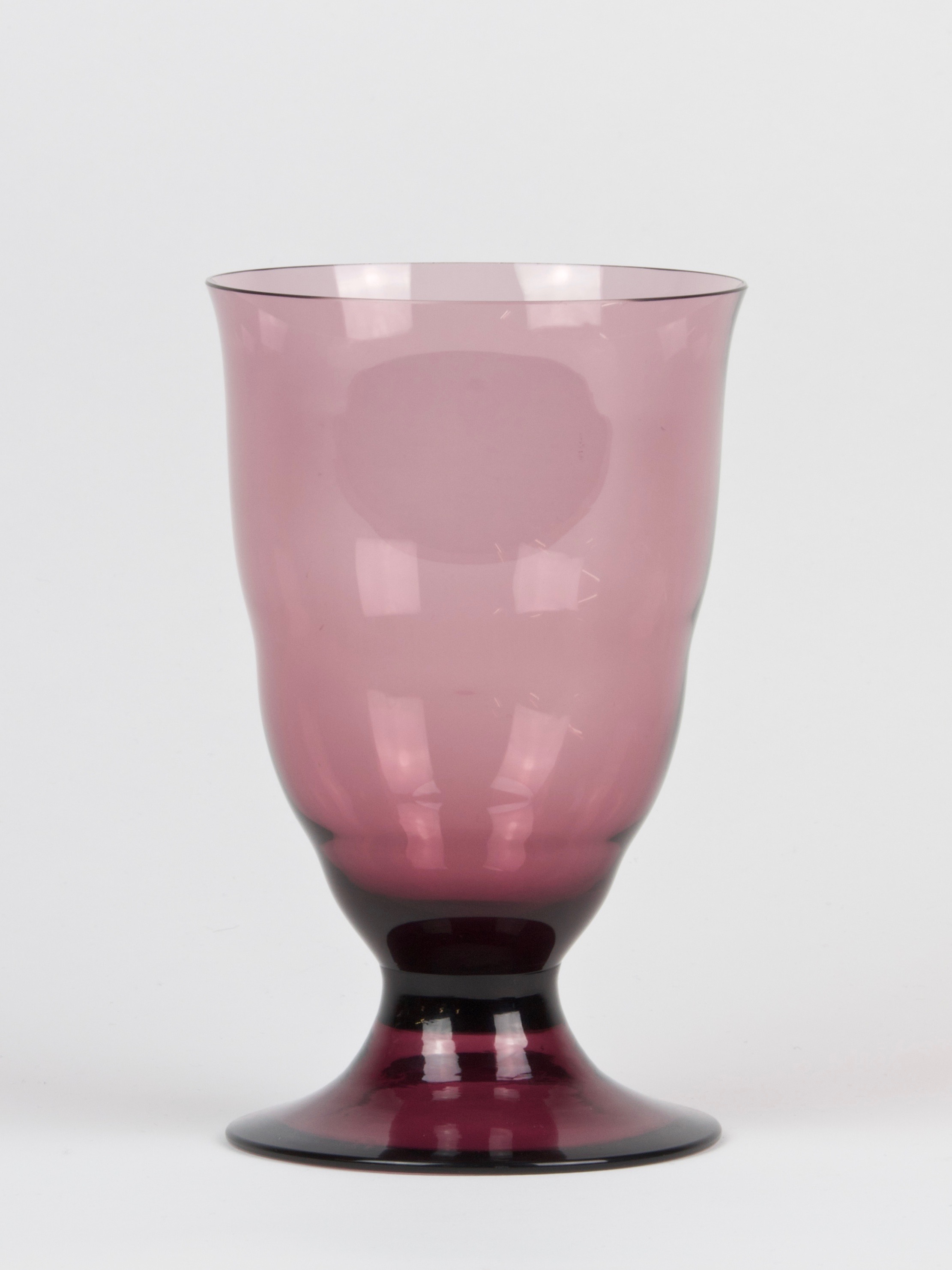 Text: Demi Falkmann
Photos: Dennis A-Tjak, Arjan Bronkhorst, Noortje Remmerswaal
For this text the author used, inter alia:
M. Simon Thomas, E. Adriaansz en S. van Dijk, 'Jaap Gidding, Art Deco in Nederland', Museum Boijmans van Beuningen Rotterdam, 2006.
S. van de Peppel, 'De geboorte van de Tuschinski-stijl', in Art Deco Magazine nummer 5, 2012.
Kunstconsult – 20th century art | objects
Reproduction and distribution of this text is only allowed with correct reference.