Seen in Wendingen
Posted on 31 May 2019
The unconventional typography and covers designed by various artists made Wendingen one of the most innovative magazines in the Netherlands. Edited by architect Hendrik Wijdeveld, no less than 116 magazines were published between 1918 and 1932. Every edition formed an artistic unity of architectural knowledge and related artistic expressions. Many editions were dedicated to contemporary Dutch architecture and developments within the field of applied arts. In this blog, editions of the famous 'monthly magazine for building and decorating' are combined with matching objects from the Kunstconsult collection.
Ceramist and sculptor Willem Coenraad Brouwer (1877 – 1933) used traditional techniques in a simple style in his work. Around 1907 he started focusing on construction ceramics. The sculpture Het Denken (The Thinking) suggests an architectural application, but every side is finished. The beautiful translucent yellow glaze makes this sculpture a real eyecatcher in an office. Thinking is serious business! Brouwer is mentioned multiple times in Wendingen 8 – 12 from 1927, Nieuwe ceramiek (New ceramics).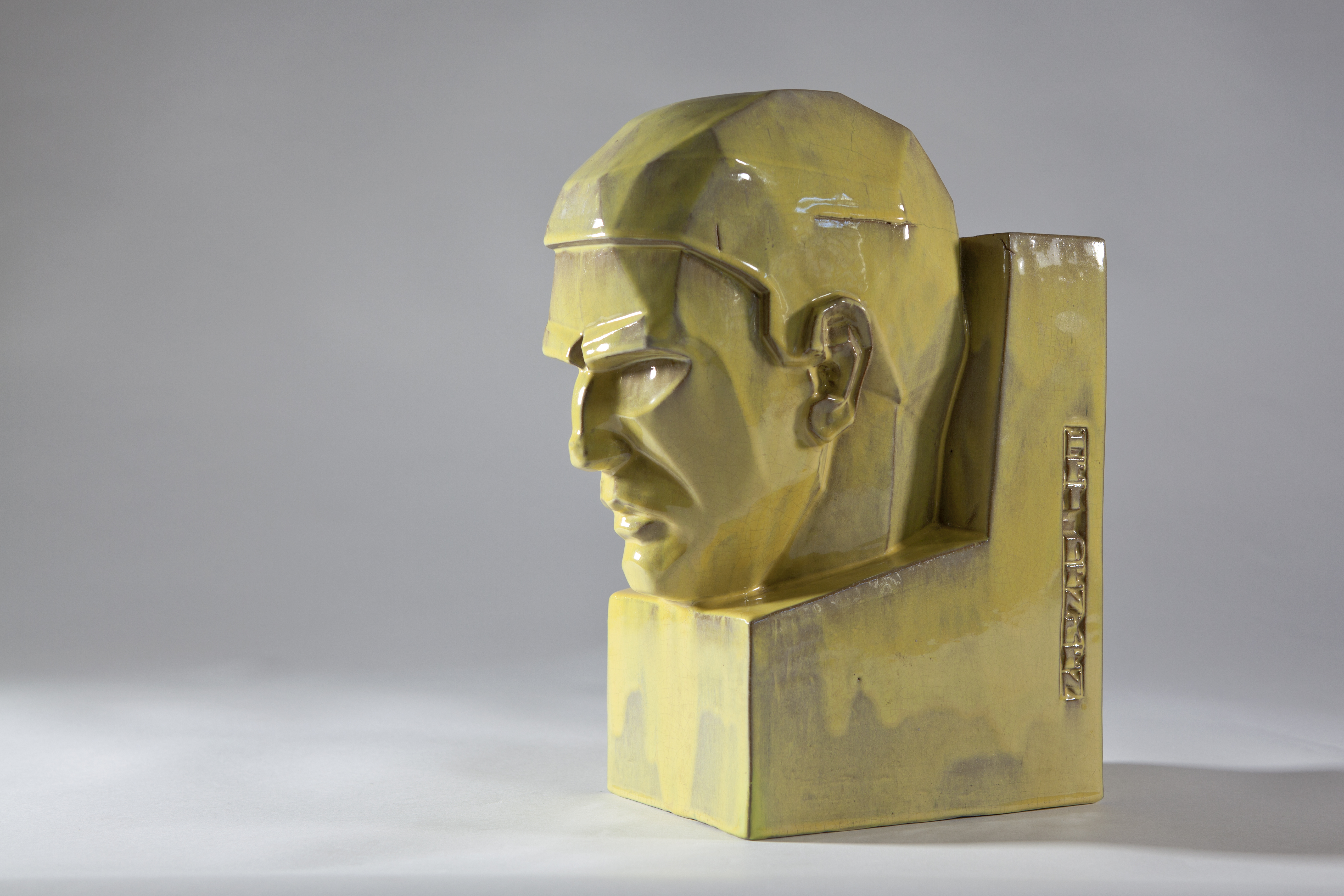 Willem Hendrik Gispen (1890 – 1981) decided in the twenties to switch to the mechanical production of furniture. This led to his well-known tubular steel furniture, including various models of cantilever chairs. The designs of Gispen get a lot of attention in Wendingen 9 – 2 from 1928, Techniek en kunst (Technology and art), for which he also designed the cover. The armchairs depicted here were designed by Gispen in 1933. The coffee table with chrome base and beautifully executed glass plate dates from 1941.
Chris Lebeau (1878 – 1945) was a versatile artist and designer. He applied a refined tin crackle to this vase, executed in Bohemia, to accentuate the ribs of the vase. Wendingen 10 – 2, Glaswerk van Chris Lebeau (Glasswork by Chris Lebeau), dates from 1929 and was entirely dedicated to his stylish and technically experimental glass objects. Lebeau was asked to design the cover of this edition.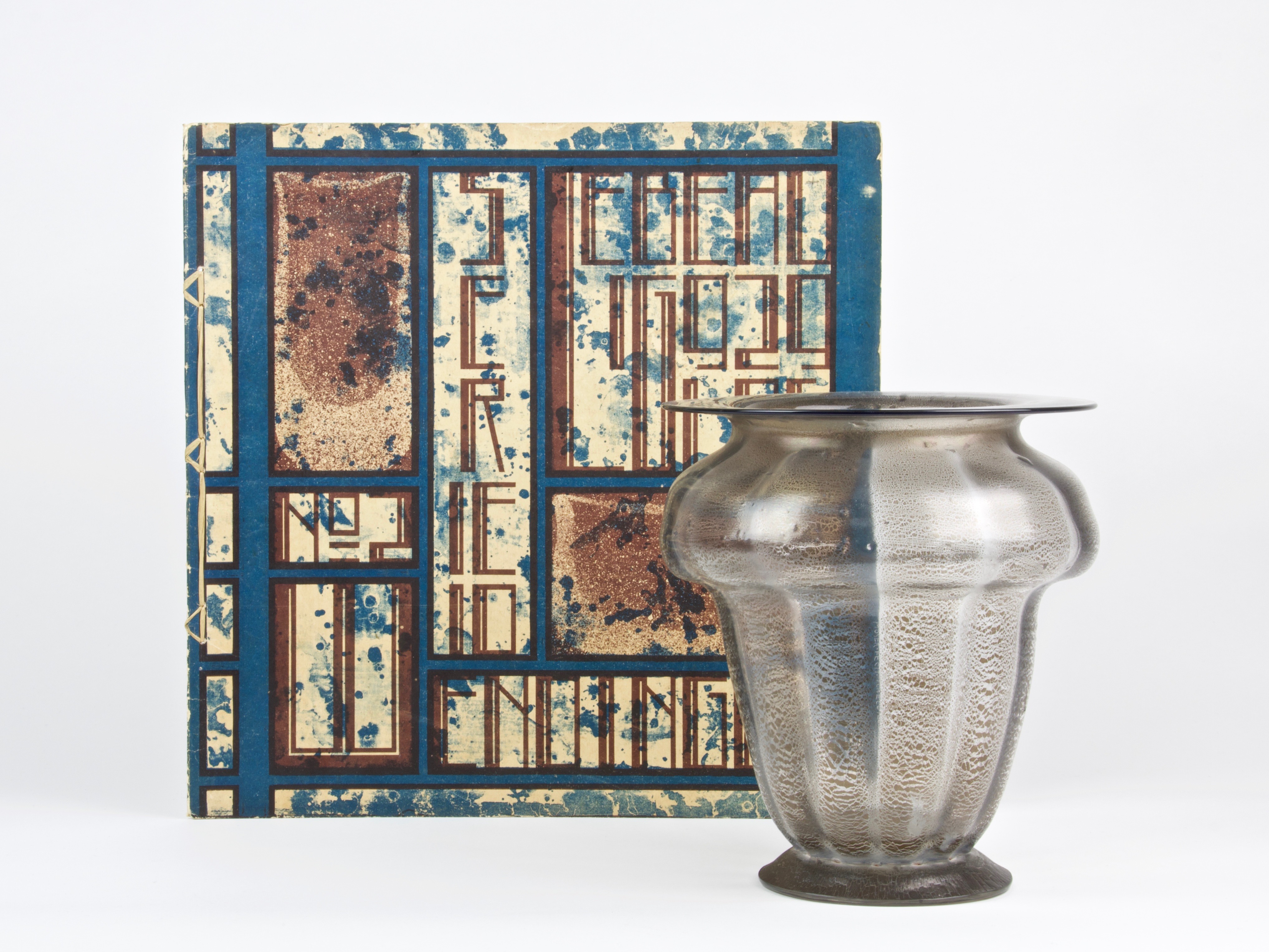 The Dutch architect, sculptor, interior and furniture designer Piet Kramer (1881 – 1961) was one of the most important representatives of the Amsterdam School. The ironwork with sea horses on the lanterns of the Waalseiland bridge – near the famous Scheepvaarthuis in Amsterdam – is attributed to him. That is no surprise, if you compare the animals with the seahorse on this wrought iron wall lamp. A slightly different model is shown in Wendingen 8 – 2 from 1927, Interieurkunst (Interior art).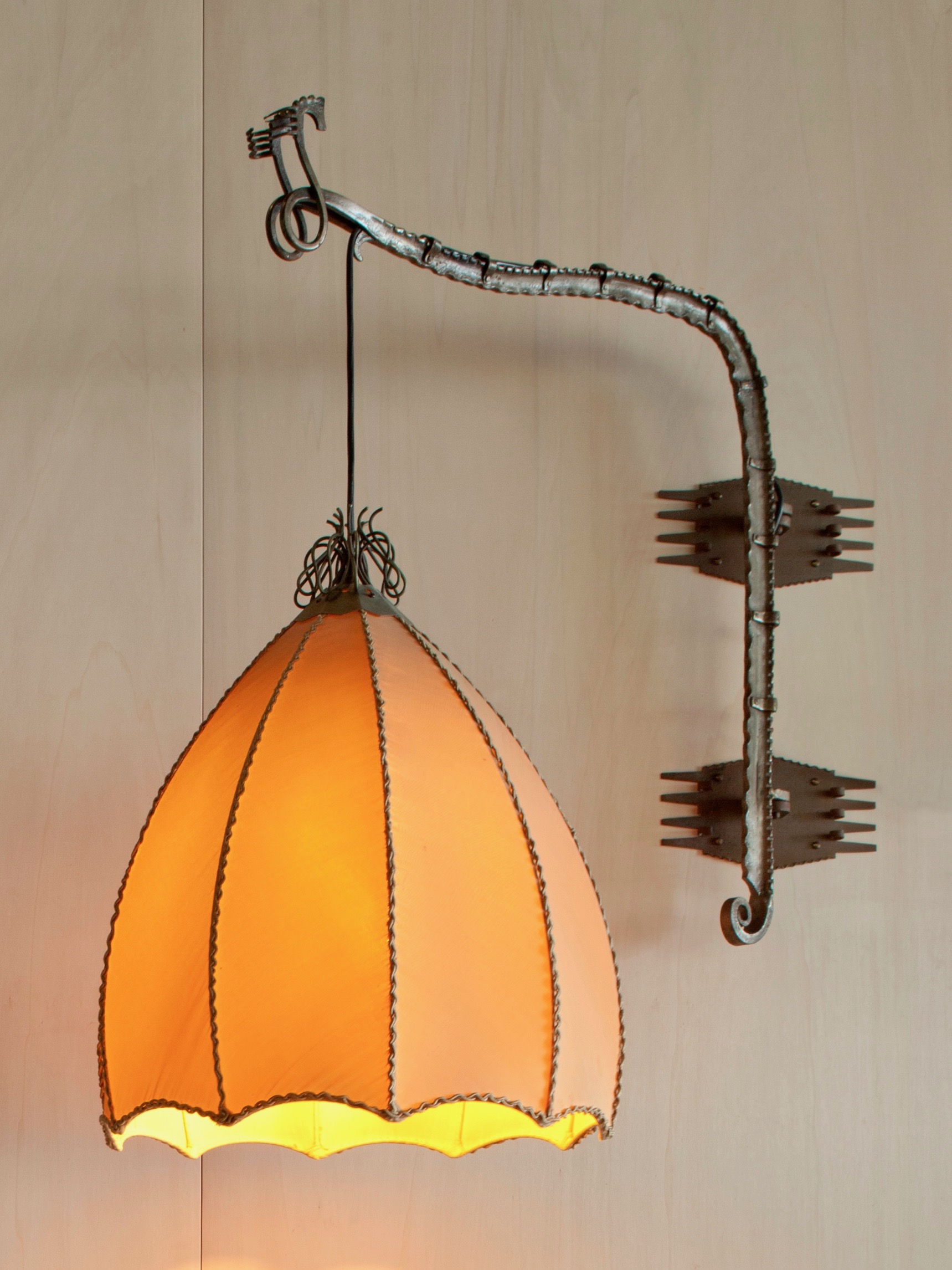 Else Berg (1877 – 1942) made this charcoal sketch of a male nude in Paris in the 1920s. Around 1910, Berg was one of the ultramodern innovators in the Dutch art world and experimented a lot. The avant-garde artist was inspired by multiple art movements and disciplines. Designs by Else Berg and her husband Mommie (S.L.) Schwarz (1876 – 1942) are included in Wendingen 2 – 7/8 from 1931, Houtsnijders (Wood cutters).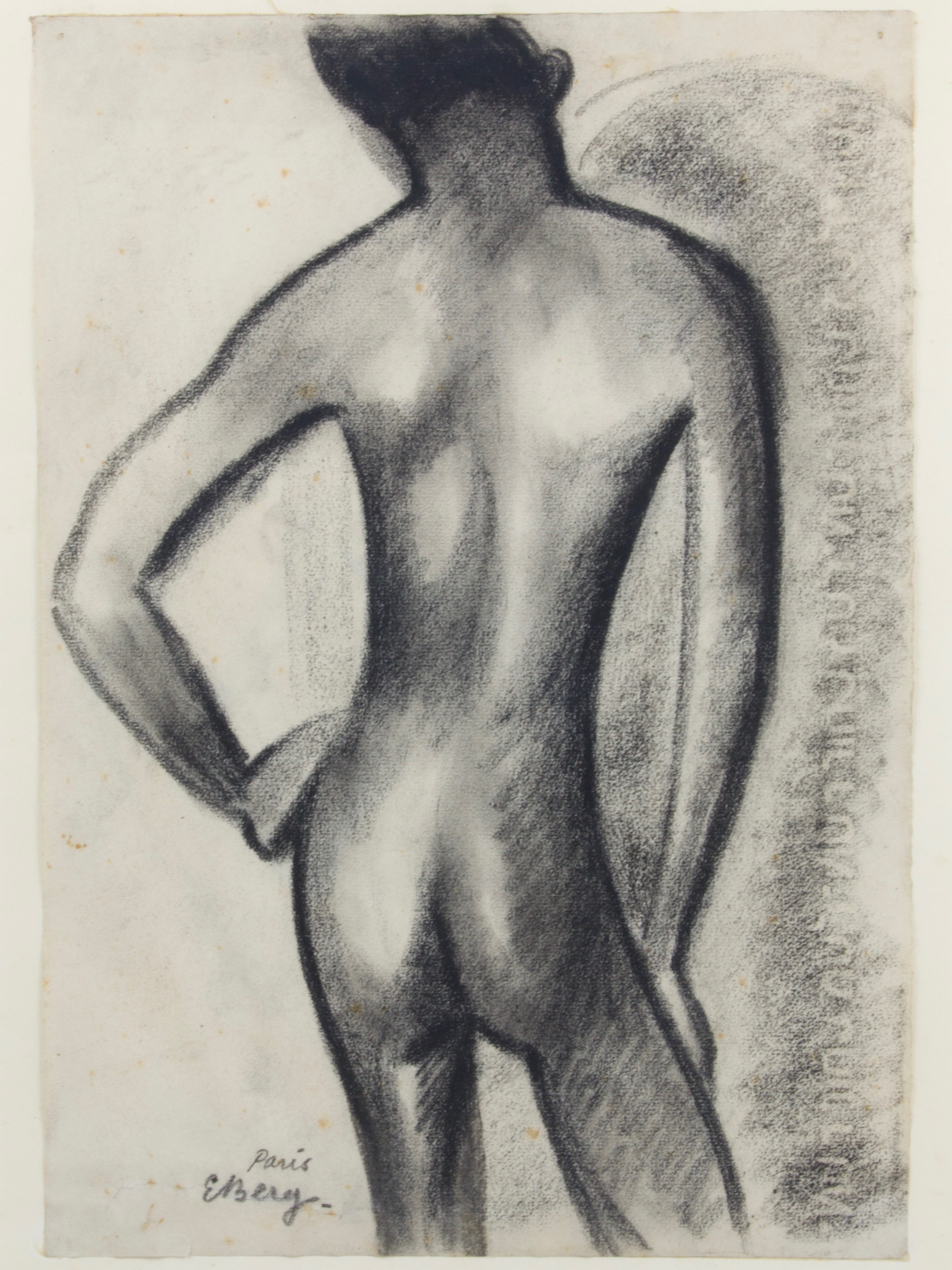 The Dutch sculptor, draftsman and painter John Rädecker (1885 – 1956) is known for his sculptures for the National Monument on the Dam square in Amsterdam. The façade of Dutch luxury department store De Bijenkorf in Den Haag is also decorated with sculptures by his hand. This gres sculpture of a woman's head shows great similarity with the Bijenkorf sculptures, which are depicted in Wendingen 7 – 11/12 from 1925, P. Kramers Bijenkorf.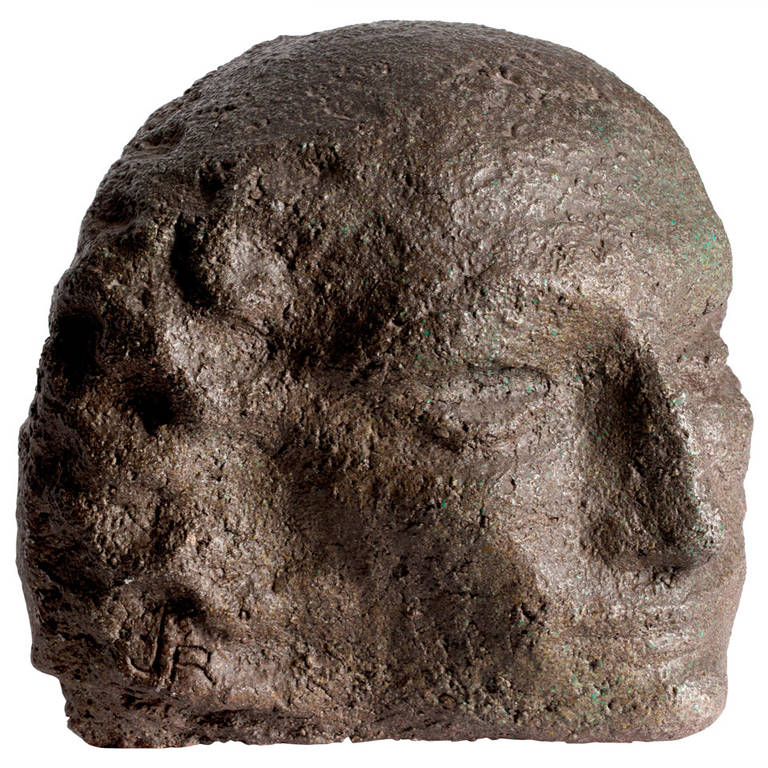 Leon Senf (1860 – 1940) became head of the male painting department of earthenware factory De Porceleyne Fles in 1884. He is best known as a designer of Nieuw-Delfts and Luster, which was inspired Persian pottery. This wall plate with a floral decoration and luster glaze dating from 1929 is a good example of this. Similar beautifully designed wall plates are depicted in Wendingen 8 – 12 from 1927, Nieuwe ceramiek (New ceramics).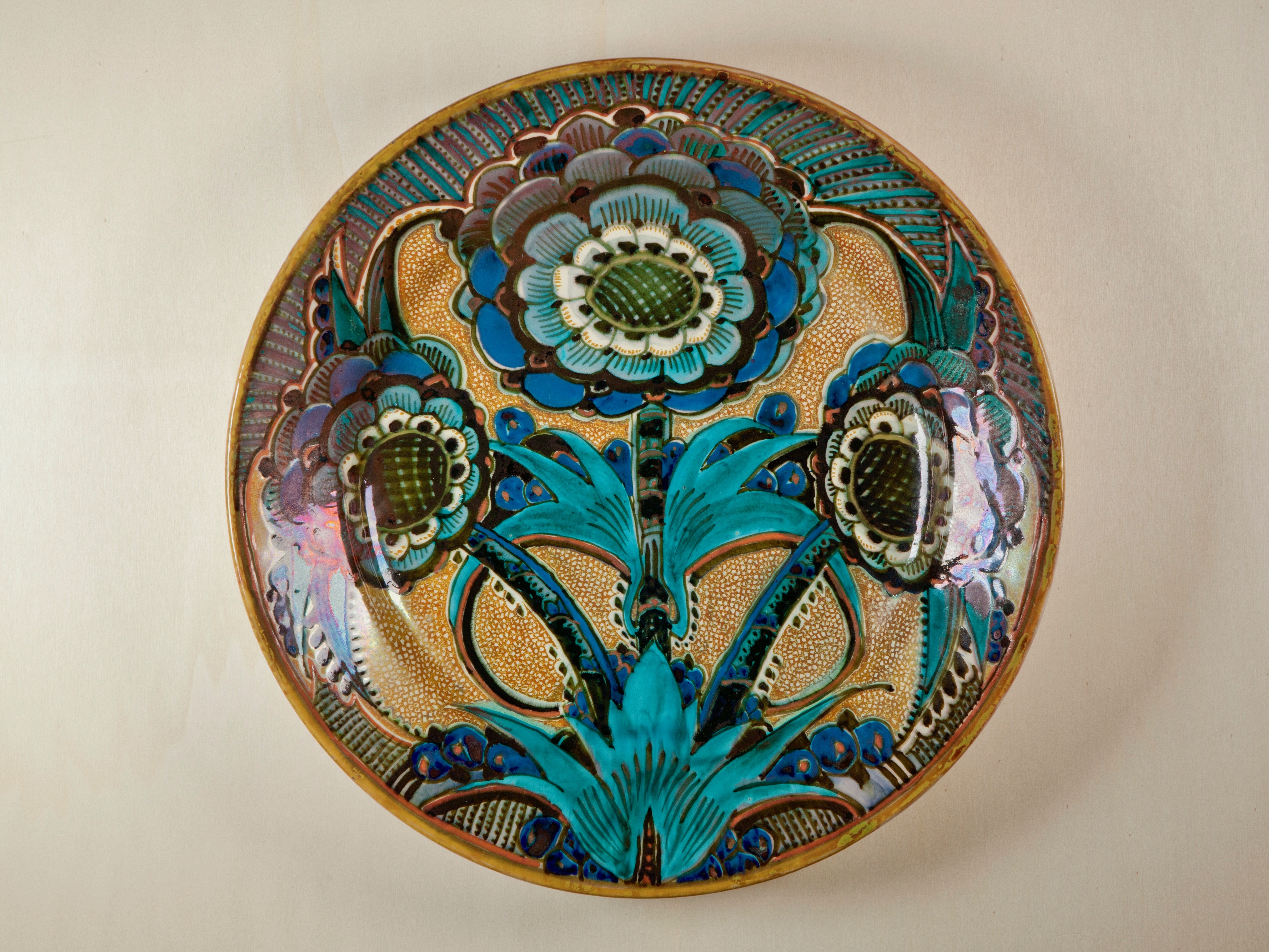 Sculptor en decorative artist Hildo Krop (1884 – 1970) has designed the cover of Wendingen several times. He also designed the cover of edition 5 - 12 from 1931, Beeldhouwwerken van Hildo Krop (Sculptures by Hildo Krop), which was dedicated to his own work. The powerful figure in Krop's characteristic design style resembles the gold-glazed figures on this ceramic urn, which he would make years later.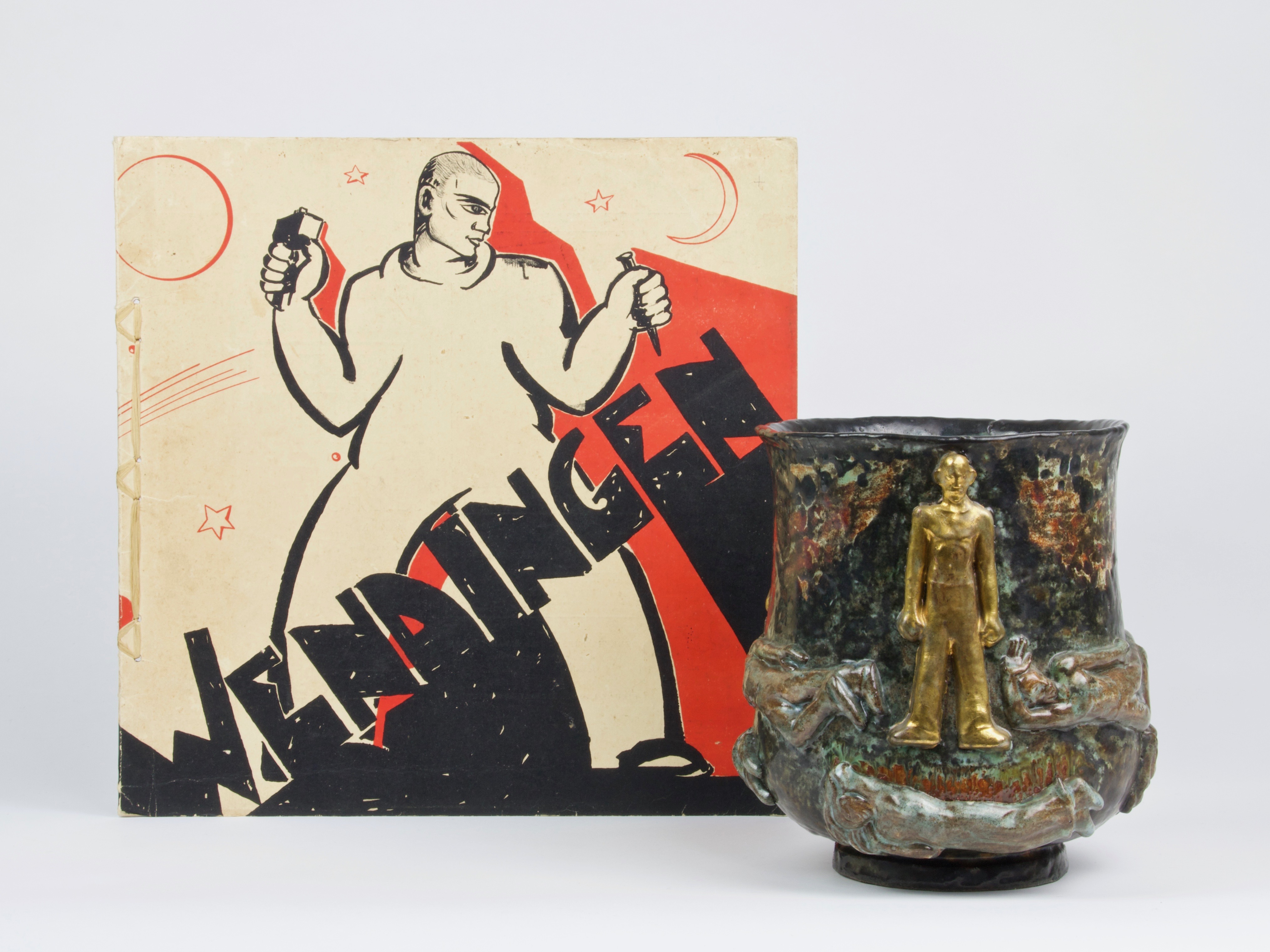 Photos: Noortje Remmerswaal, Dennis A-Tjak & Erik Rijper
© Kunstconsult – 20th century art | objects

Reproduction and distribution of this text is only allowed with correct reference.