Else Berg and Mommie Schwarz: Colourful artist couple
Posted on 5 September 2018
In 1925, at the famous Exposition Internationale des Arts Décoratifs et Industriels Modernes in Paris, Mommie Schwarz received a gold medal and a beautiful 'diploma' in the category 'Art de la Rue'. He liked to draw market vendors, construction workers, the loading and unloading on harbour quays, passengers and sailors on boats and clochards under bridges. These drawings hung in the 'Hollandsch' pavilion, built by architect Staal, furnished by Wijdeveld and provided with sculptures by Hildo Krop. Schwarz illustrated a report of the construction in the De Amsterdammer (the weekly of Amsterdam).
Working together and traveling with befriended architects, artisans and artists from various disciplines was part of the avant-garde and fitted in with the life of artist couple Else Berg and Mommie Schwarz. They came from Paris around 1910 and settled in Amsterdam, where the modernization of art began to get through. They became members of the new, modern artists' associations, such as the Moderne Kunstkring (Modern Art Circle), De Onafhankelijken (The Independents) and the Hollandsche Kunstenaarskring (Dutch Artists' Circle). Unfortunately, almost nothing has been retrieved from their work from that time. We know however that Else Berg and Samuel (Mommie) Schwarz were seen as very modern artists when they settled in Amsterdam in 1910. At the early exhibitions of these associations it was mainly Schwarz' work that stood out and was admired as 'exposé of outstanding talent in painting'. This notice did not last long. Perhaps because of the shift of attention to his contemporaries and friends Leo Gestel and Jan Sluijters.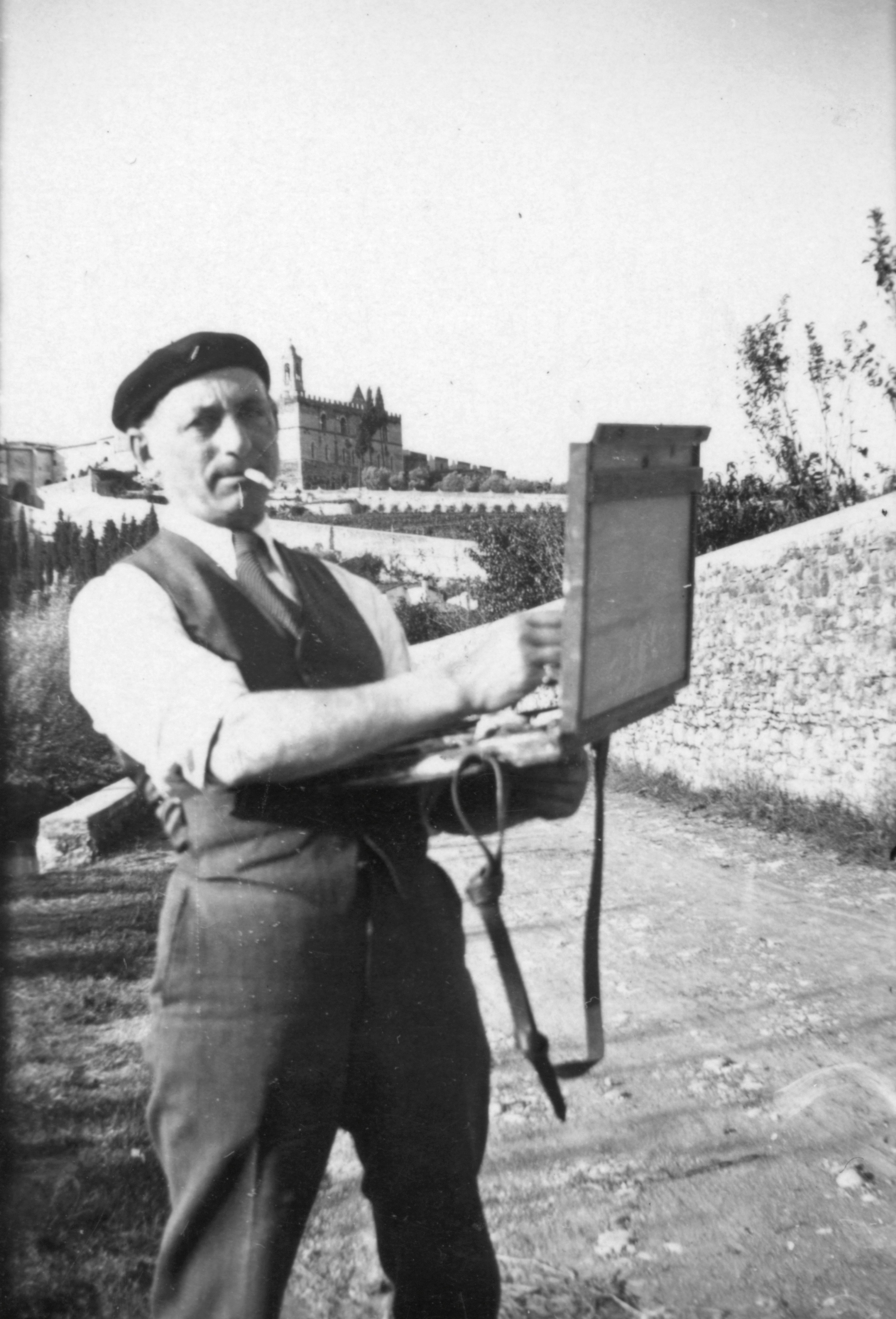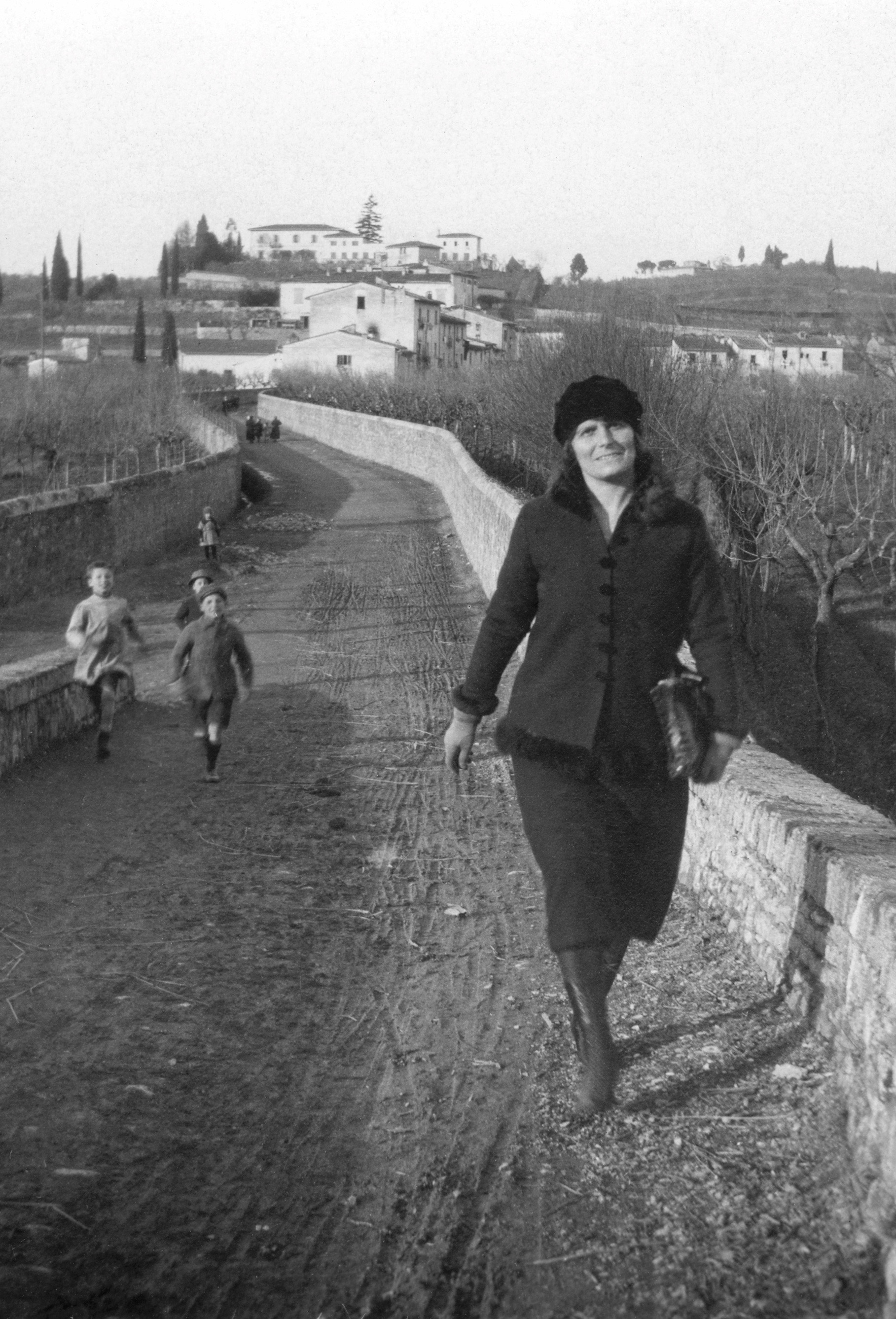 With Leo Gestel to Mallorca
At the end of 1913, Berg and Schwarz, together with Leo and An Gestel, made a work trip to Mallorca where they stayed for a few months at the beginning of 1914 and came to an inspired symbiosis. They made very similar work that cannot be distinguished in quality. Schwarz was still the most deviating and Berg was the most daring with her use of colour. The work was well received after their return. But (later) art history writing, including by Loosjes-Terpstra, a great admirer of Leo Gestel, is one of the reasons why after the war only Gestel's 'Mallorca work' was mentioned. Berg and Schwarz disappeared as travel companions to the margins, and also other art historians were satisfied with this account for decades. What probably contributed to this is the enormous variation in style that both - and especially Berg - practiced throughout their artistic life. Their personal handwriting is very recognizable for those who know their work a bit better, but it never came to a kind of final personal style.
After Mallorca, Schwarz settled for some time in Schoorl – like many other artists from Amsterdam/Bergen. Berg often visited him there. (Throughout their marriage they both lived in their own separate studios). In Schoorl the couple befriended Piet Boendermaker. He strived to support modern artists and bring modern art to the attention of museums, who had still little interest at the time. He became the only real collector of the works of Berg and Schwarz. Berg received moderately positive reactions to her work. The first elated interest in Schwarz's work ebbed away quickly and it wasn't until his first solo exhibition in 1929 (he was then 53 years old) before people again established that he – apart from being a good graphic artist – was a 'real painter', even a 'painterly painter'.
His graphic designs were praised from the start. Throughout the Art Deco period Schwarz made a living by creating brochures, book covers, illustrations and advertisement posters. He made posters for plays, Veilig Verkeer (Dutch organisation for safe traffic), the development of the 'Boschplan', charity stamps, other charities and for a limited number of commercial institutions, including the Kotting printing company with which he regularly collaborated. These hung in the city, as public works of art, and were discussed by critics, some of whom were specialized in applied art.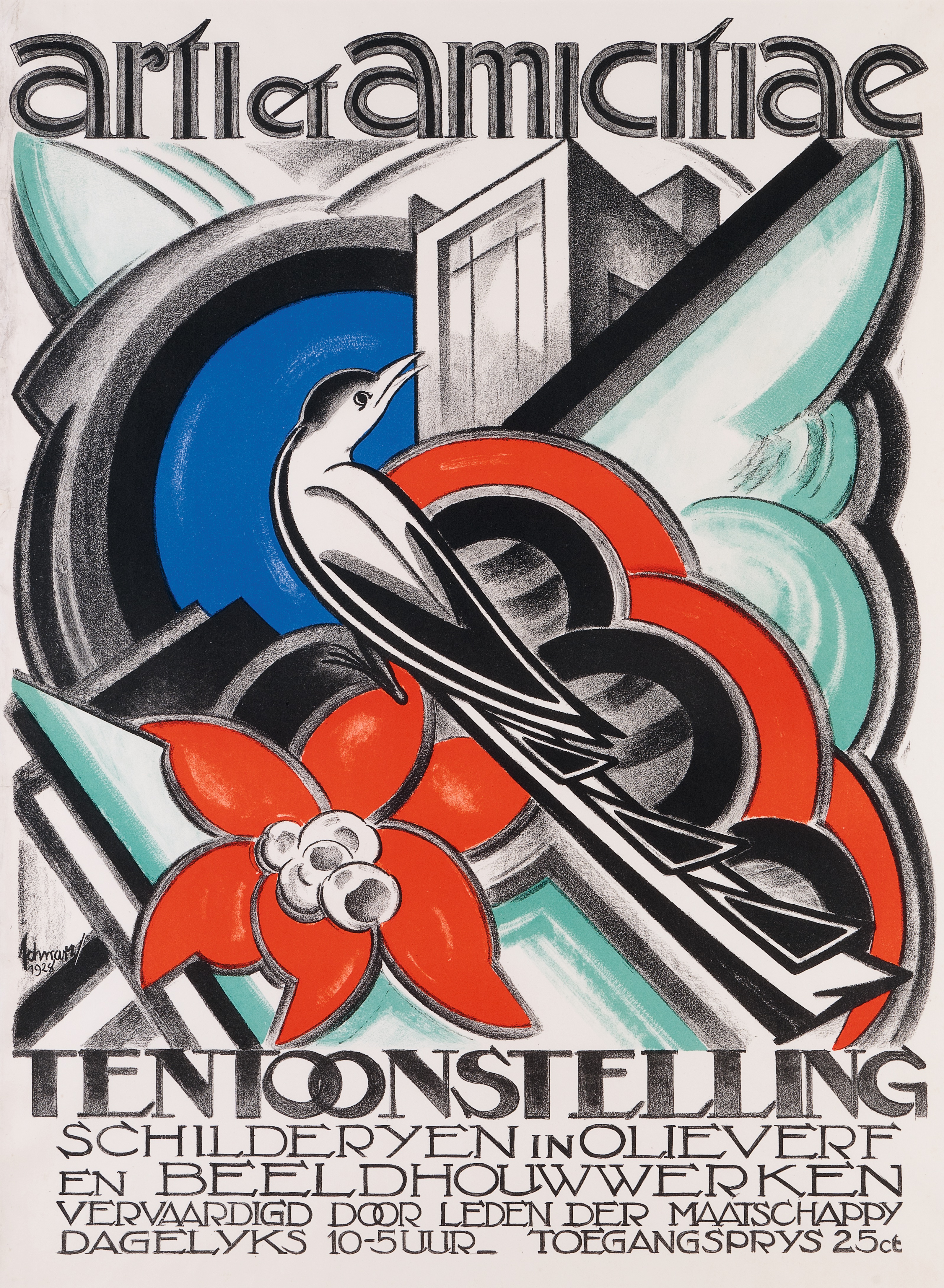 Berg and Schwarz were extremely productive and active in the art world. Between 1910 and 1942 they participated in more than 150 (group) exhibitions at home and abroad. A search for their work so far brought up about 1600 drawings, sketches, graphic work and paintings; approximately two-thirds of their oeuvre. Especially from the period after they came to Amsterdam (around their 35th) to their brutal end in Auschwitz, relatively much has been recovered. In 1989, the Frans Hals Museum organized an exhibition of Berg's work. It was then established that her role in art history was completely underestimated. And the same can be said for Schwarz. Never again an exhibition was dedicated to his work, until in 2012 the exhibition Else Berg en Mommie Schwarz: Schilderspaar uit de Nederlandse avant-garde was held in the Jewish Historical Museum. In 2013 followed a retrospective of the graphic work of Mommie Schwarz in Museum Kranenburg in Bergen.
With these exhibitions a double monograph was published about Else Berg and Mommie Schwarz, written by Linda Horn. Their deportation and the seizing of all their belongings from both their studios erased many traces; rumours and half-truths dominated their obscure history. An attempt to reconstruct both their lives and work became a fascinating search after traces of their family background, their views, their travels through Europe and their life history. It started in the west of Prussia, in the surroundings of Düsseldorf, with the three families Berg, Schwarz and Winter, who were connected by marriages. In the mid-nineteenth century they left to try to improve their circumstances, but they always kept in touch. The parents of Schwarz went to Zutphen, where Samuel was born fifteen years later (1876) as tenth in a family with eleven children that was not particularly poor but had to work hard to make a living. The parents of Else went to Ratibor (Upper Silesia, East Prussia, now Poland) where Else (1877) grew up in prosperity between three brothers and three sisters.
Samuel, known by his later artist's name 'Mommie' and Else were the only ones interested in art in their families. Berg got the opportunity of her parents to go to Berlin and received a profound education at a time when German Romanticism and Art Nouveau were about to disappear and German realism with everyday images of 'ordinary' citizens and the influential French Impressionism reached the Prussian art circles. In the last years of Berg's stay in Berlin German Expressionism arose. The confrontation with all these developments must have made a huge impression on young Else Berg and perhaps explains her urge to experiment. Even before she could determine her own artistic line, she already knew that almost everything was possible. Not attaching to a certain form characterizes her work and the avant-garde of her time.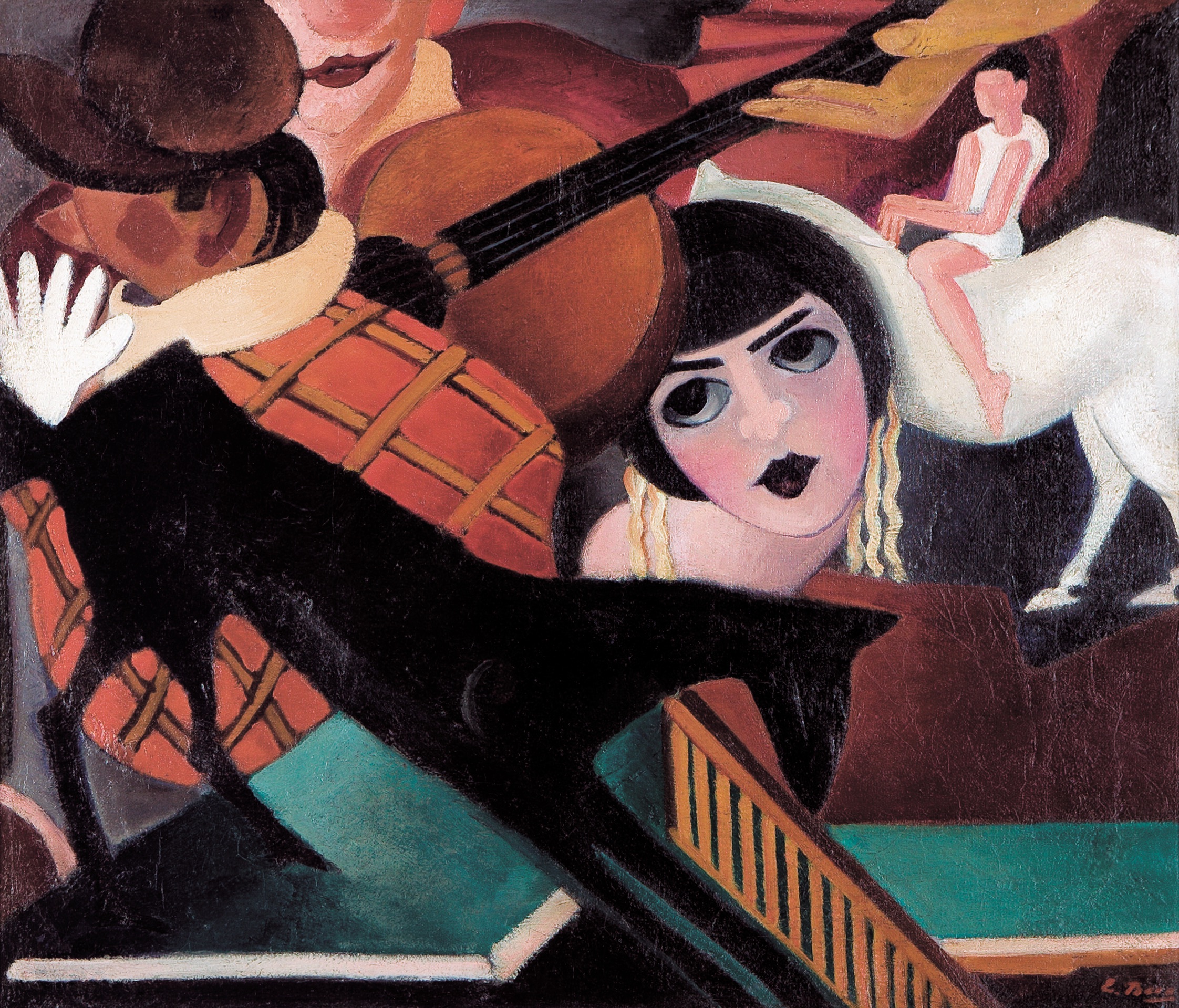 In 1897, Schwarz wrenched himself from the sewing supply shop of his parents in Zutphen, where he worked as a shop assistant and went to New York with one of his older brothers. There he chose art. Around 1908 he returned permanently to Europe and went to Berlin as an artist, to his painting niece Else. In 1909 they went together to Paris, where artists from all over the world came together to immerse themselves in Impressionism, Fauvism, Cubism and in experiments with light, air and colour that were not accommodated in any specific movements.
In Berlin and Paris both witnessed how modern artists, with new ideas, broke with the traditional art practice in which they were educated. They were there and part of it, even before Mondriaan, Sluijters and Gestel – their contemporaries and later friends – went to Paris. It is therefore not surprising that it was initially Berg and especially Schwarz who were briefly regarded as ultramodern innovators in Dutch art circles.
About the author of this article
This article was written by Linda Horn. Intrigued by a painting by Else Berg, Linda Horn delved into the history of the artist and her husband Mommie Schwarz. Both belonged to the avant-garde in Amsterdam but were forgotten after their early death in Auschwitz. Undeserved, says Horn, after eight years of extensive research into the work and life of this colourful artist couple. Her search led to the abovementioned exhibitions at the Jewish Historical Museum and Museum Kranenburg and the double monograph Else Berg en Mommie Schwarz, kunstenaarspaar in Amsterdam 1910-1942. In this richly illustrated book the author delves into the budding modernization in Dutch Art; the extremely vulnerable (financial) position of the artists and the international context of economic change, social movements and new ideals. The upcoming Nazi movement and the threat of the Second World War are also considered from the perspective of Berg and Schwarz. Uitgeverij De Kunst, ISBN 978 94 91196 18 8)
Check our collection page for more sketches by Mommie Schwarz.
Text: Linda Horn. Historical photos: Hanna Elkan, family archive A. Baanders. Poster 'Arti et Amicitiae', 1928, private collection. Else Berg, 'Circus', ca. 1927, Collectie Nardinc.
© Kunstconsult – 20th century art | objects
Reproduction and distribution of this text is only allowed with correct reference.