Amsterdam School: Expressionist Design
Posted on 22 February 2018
Growing up in a characteristic pre-war neighbourhood in Amsterdam, I have been fascinated by my surroundings from a very young age. As a child, I saw things that others would pass by without paying attention: curving brick facades casting gorgeous shadows; curiously curved window sills with zigzagging curtain rods; monsters formed from natural stone on bridges and porches - mysterious, impressive and constantly changing with the light. The expressionist streetscape the architects and artists of the Amsterdam School created unmistakably formed my sense of beauty.
20th Century Decorative Art
When I met Wiljan Versteeg, he seemed to understand precisely what I meant; he grew up in an Amsterdam School-styled house himself. Together, we started our art gallery and no question our specialisation became 20th-century decorative art.
Living in the Amsterdam School
In 2016, Amsterdam celebrated the centenary of the Amsterdam School movement. The Stedelijk Museum held the grand exhibition Living in the Amsterdam School — the first overview of the Amsterdam School interiors in the world. With over 200,000 visitors, the exhibition was a huge success.
Our gallery, Kunstconsult - 20th Century Art | Objects, was proud to sell a unique Amsterdam School fireplace screen to the Stedelijk Museum, which was shown at the exhibition. This remarkable screen is decorated with a cloisonné panel by Marie Kuyken, framed in curvy ironwork by Winkelman & Van der Bijl.
Rare Amsterdam School Objects
As art dealers, we have been able over the years to collect quite some important Amsterdam School objects over the years. Our current collection includes rare furniture by Amsterdam School architect Michel de Klerk, mystical sculptures by Bernard Richters and John Rädecker, and works from the heritage of sculptor Hildo Krop (who created many of the stone monsters that still can be found in the Amsterdam streetscape!)
Would you fancy to have an amazing piece of expressionist design in your interior? Just take a look at our collection pages to see some great Amsterdam School pieces on sale.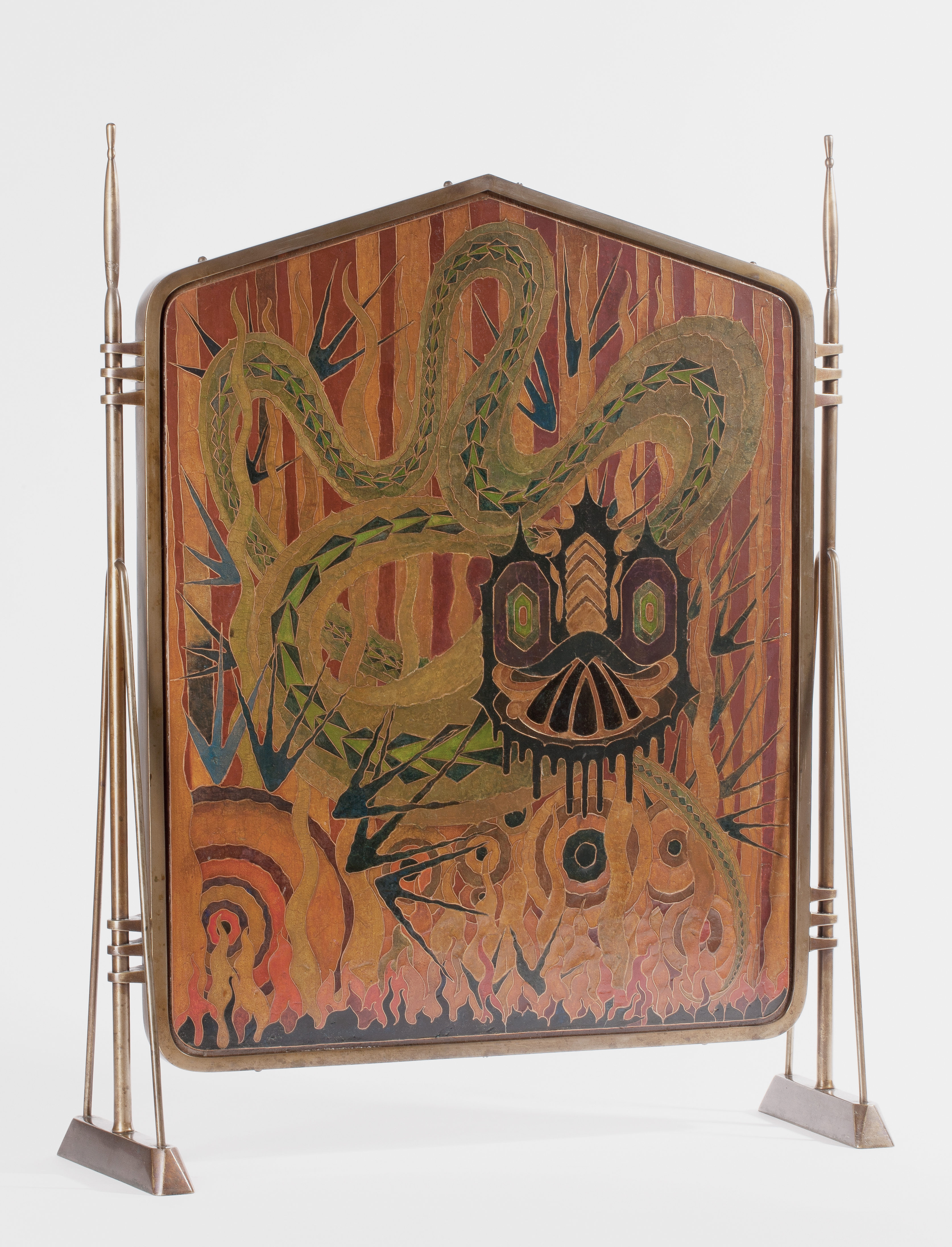 Text: Belinda Visser, co-founder Kunstconsult – 20th century art | objects
Image fireplace screen: Dennis A-Tjak
© Kunstconsult – 20th century art | objects
Reproduction and distribution of this text is only allowed with correct reference.